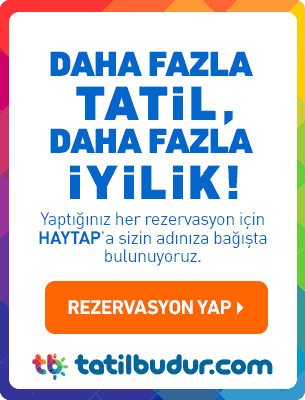 What We Do
sosrooms.com has been founded with the aim of supporting those in need to help HAYTAP Animals Right Federation in Turkey by our volunteer member Tolga Babur.
sosrooms.com is an affiliate of Tatilbudur.com which means that your reservation will be made through Tatilbudur.com at their applicable rates and conditions - there are no additional charges for you.
As an affiliate, sosrooms.com receives a commission for each reservation it directs to the Tatilbudur.com site and will direct all profits made in this manner to three wonderful charities which have been selected with great care.
Tatilbudur.com will be providing monthly reports of the reservations they have received through sosrooms.com.
Please visit www.haytap.org to see where your hotelstaying donations are spend through by bills and photographs.
What Others Say

Dear Tolga, I knew you were going to launch such a website but I have not paid attention to details. Once I have logged in to book a room for our next trip, I got to understand better what this means, and I wholeheartedly support and use this site, recommend to all of my friends. Great project, great initiative..congratulations. - Ö. Sönmez


I do congratulate you for the professional vision and work as well as the big heart you have. Good luck.. Engin G.